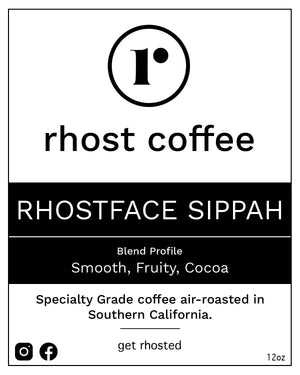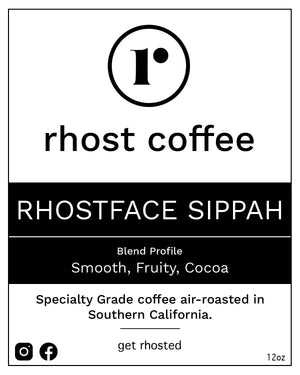 on sale
Rhostface Sippah
smooth, fruity, cocoa
Our flagship blend is a nod to the storytelling styles of hip hop emcees past and present. Perfect as a go-to espresso and even better cold-brewed, this complex blend tells you the story of coffee, balanced with a soulful love for life, all while leaving you with vision for a sweet future.
type : blend
rhost level : city (medium)
brew suggestions: pour over, espresso, cold brew, iced coffee
*for optimum flavor and taste, please enjoy 3-5 days after roast date.