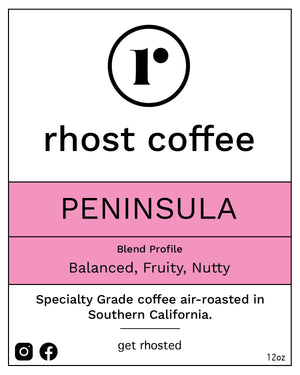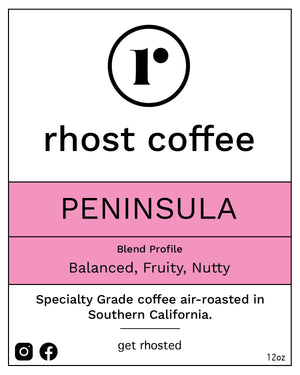 on sale
Peninsula
balanced, fruity, nutty
The perfect companion to a day-starting meal with friends, our brunch blend is easy to drink with its smooth bright body and buttercream sweetness that will have you going for that second cup. Cheers to the simple joys in life!
type : blend
rhost level : city+ (medium dark)
brew suggestions: pour over, espresso, cold brew, iced coffee
*for optimum flavor and taste, please enjoy 3-5 days after roast date.